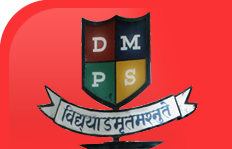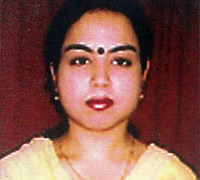 Coordinator. MRS. NIDHI SHARMA
News & Events
The Patriotic song competition amongst the four houses will be held on 8th of August 2014
Parent-Teacher meeting was held at Prep School for Prep Section on 2nd of Aug. 2014.
The school wall magazine has been put up by all four houses , The topic was \" The glorious heritage of India\"
The school director Mrs. A. Sidhu attended most of the parents and listened to their problems and assured them of betterment
The Janmashtmi Holiday will be on 18th of August 2014.
The school has been appointed a center for CTET (Central Teachers Eligibility Test) examination 2014-15 which will be held in the month of Sept. 2014.
The unit test of August\'14 and the Half Yearly of Sept. 2014 have been preponed due the CTET examination.
...
The school Class X result was declared on 20th of May 2014 all the students cleared the examination.
Class XII result was announced on 28th of May 2014. Total 68 students appeared in the examination,66 students cleared the examination & pass % was 98%.
The president Mrs. Abha Modi and the school director Mrs. A. Sidhu congratulated the students & faculty.
...
The Director Mrs. A. Sidhu conducted meeting of all the teaching faculty regarding the upliftment and better prospects of the school at the Prep School on 2nd of April 2014 at 4:00 pm. before the start of the new academic session. She shared her experiences & delivered a Guru Mantra for teaching,discipline,relationship with students and teachers & the role of teachers in making students responsible and discipline.

The school will close for the summer vacation from 10th of May to 1st of July, 2014 (both days inclusive). The school will reopen of 2nd of July, 2014 with summer timings.
Extra classes for class XII-A & B will be held in Prep School from 23rd of June to 28th of June 2014 from 8:00 a.m. to 11:00 a.m. as per the time table given to students. Attendance is mandatory for all students because teacher will proceed with the syllabus and the same will not be retaught.
The School office at Prep School will remain open for payment of fees from Monday to Friday from 8:30 a.m. to 12:00 noon. The Main School office will not open after 9th of May,2014 till school reopens. Fee for the months of May and June 2014 must be cleared latest by 31st of May, 2014.
Parents must be strict regarding their wards' attending the school regularly (specially IX-XII)and also complete their assignments on time. 75% attendance is mandatory to appear in the Board Examinations. The Board has clearly defined that a student may be debarred from appearing examination for misconduct and shortage of attendance. All students have been given home assignments for summer vacations. Parents must supervise that their ward(s) complete their home assignments.

For assessment tests and examinations, please refer to the calendar in the students' diary. Class XII will have a separate examination schedule.

Parents co-operation is expected for maintaining discipline in the school. Any child breaking rules will be suspended.

The school Directer Mrs. A. Sidhu will not be available from 13th of May 2014 to till the 21st of May, 2014.

...
REGISTRATION FOR NEW ADMISSION FOR NURSERY TO CLASS IX WILL BEGIN FROM 2nd OF JAN. 2014. REGISTRATION FORMS WILL BE AVAILABLE AT THE FEE COUNTER AT PREP SCHOOL, JAIL ROAD, RAEBARELI FROM 9:30 AM TO 12:30 AM.
...
It is a matter of great pride that two of our students -- Drishti Tripathi of class VII-B and Nivedita Sharma of class IX-A have been awarded prizes for an all India essay competition in Hindi and English on "Petroleum and Natural Gas Conservation". Drishti won the first prize in Hindi and was given a cheque of Rs. 25000/- and a Laptop. Nivedita won the second prize in English and was given a cheque of Rs. 20000/-. The prize distribution was held on 16h of Jan. 2014 in Delhi.
We congratulate Anurag Tripathi -- an old passed out of the school who has become an I.A.S. officer after his training.
Mona Yasmin another old passed out has clear the Civil Services Exam. 2012. Both are grateful and say they owe their success to their Alma Mater.
...
Last Updated :
Mon, 04 Aug 2014
Welcome to Dayawati Modi Public School
Mrs. Dayawati Modi ji

Late Shri Dayawati Modi was born in 1915. She was married at the age of seventeen. She was blessed with five sons and six daughters. She devoted all her life for the upliftment of women and education. She laid the foundation of DMPS, Raebareli in October 1983. For her social service she was presented Shiromani Award in 1982 and Dharamchakra International Award in 1986.
"He who works, having given up attachment,
resigning his actions to GOD is not touched by SIN,
even as a Lotus Leaf (is untouched) by water."
Seth Gujarmal Modi Ji

Seth Gujarmal Modi was born on 9 August 1902. He established the textile, sugar, cement and rubber factories in different states of the country. Government of India conferred upon him the title of Padmabhusan in 1968. The title of Rai Bahadur was conferred upon him by the British Government in 1942.
"The best and most enduring gifts the university can bestow,
Is the company of great thoughts, the inspiration of great ideals,
The samples of great achievements and the consolation of great failures."
Yug Drasta Gujarmal Modi Ji & Karmyogini Maa Shrimati Dayawati Modi live on eternally.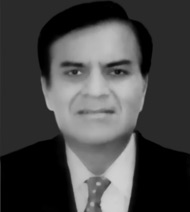 Mr. Satish Kumar Modi
(Founder)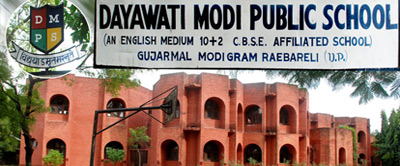 School Building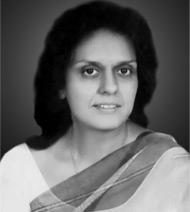 Mrs. Abha Modi
(President)
Face to Face DMPS Heritage
The Dayawati Modi Public School was established in 1984 on the lucknow main Road. It is about 12 kilometers from Raebareli and is situated in healthy and salubrious surroundings. Initially, it began from Nursery to class V but has now grown into a full fledged Senior Secondary School with strength of approximately 1250 students on the roles.
The school has grown from strength to strength and the children who have passed out from its portals have done extremely well in all walks of life and brought laurels to their Alma Mater. They are holding good positions in America and the United Kingdom working as Doctors, Professors, Computer Engineers etc.
"The very spring and root of honesty and virtue lie in the felicity of lighting on good education."
In Grateful Reciprocation to our Ablest Navigators
Thought for the day :
Road has Speed Limit, Bank has Money Limit, Exam has Time Limit, Tower has Height Limit, But Thinking has No Limit...So Think Big and Achieve Big.